An Nhien Tea Meditation - The Deepest Note In Dalat Music
An Nhien Tea Meditation
nestled in the hills on Nguyen Huu Canh Street, is a very nice and quiet cafe, where people seek to relax, regenerate new energy for themselves when life has. too much disturbance and pressure. In recent years, An Nhien has attracted many visitors and became a new destination of Da Lat city.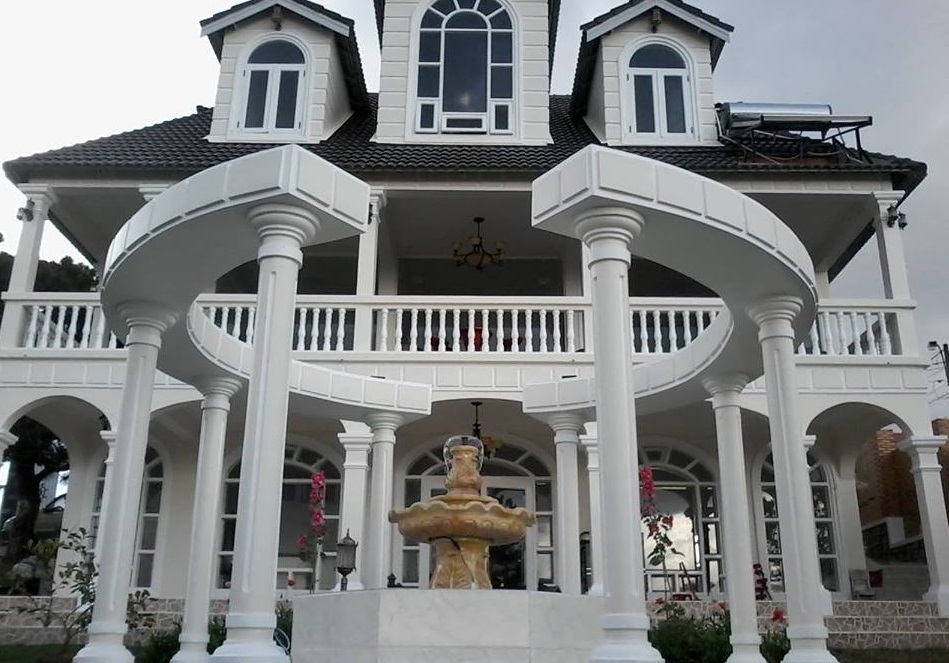 Tea Meditation An Nhien - A unique feature on Da Lat Mountain
An Nhien Tea Meditation is not large but very cool, close to the house has a low pine, unique horizontal branches and surrounded by green grass. Looking through the wide-angle panoramic glass a little further, you will see the panoramic architecture of the Da Lat Diocese. Further away is the blue Langbiang Mountains. In addition, pine forests, grass hill, ... bring Tea Meditation Da Lat a very peaceful space.
An Nhien Tea Meditation shop serves coffee, Tea Meditation and cakes in the form of Tiramisu, ... On each Tea Meditation table there are small fresh flowers, including: wild daisies, dry pine, or ferns are grown in the garden. Very lovely, is the highlight that makes Tea Meditation drink very enjoy. The large and comfortable frame sets differ in style and color, giving the same space as the living room in every home. In the door frame, the white strips are indifferent to the wind, creating a quiet space like quiet meditation.
Tea Meditation - Silence in the soul
Tea Meditation is gentle and elegant, with grass, flowers and green trees surrounding. If you do not want to sit in the main hall to admire the hills surrounding the glass door, you can drop the shoes, go up a few steps to step up to the upper floor, where the statue Buddha big and impressive. A bookshelf with a lot of good books on the subject of Buddhism and Zen.
At the Da Lat Tea Meditation, choose a suitable seat, then relax with a choice of vegetarian buffet or dozens of different types of Tea Meditation. The arrangement of wooden tables, warm cups, the door frame... all exudes a serene and relieved. In soft music, Tea Meditation with romantic scene, elegant sitting corner ... will surely bring you a very special feeling.
As the coffee grows up on many corners of the street, the creation of a space of quiet and deep style as Zen Tea Meditation An Nhien is a unique feature to contribute to tourism Da Lat. Where we completely relax and get back to nature, with the realm of freedom and harmony with friendly friends in the most dreamy moments.
An Nhien Tea Meditation
- a place that evokes peaceful feelings and inspires you.